Meaningful Jewelry for the Modern Woman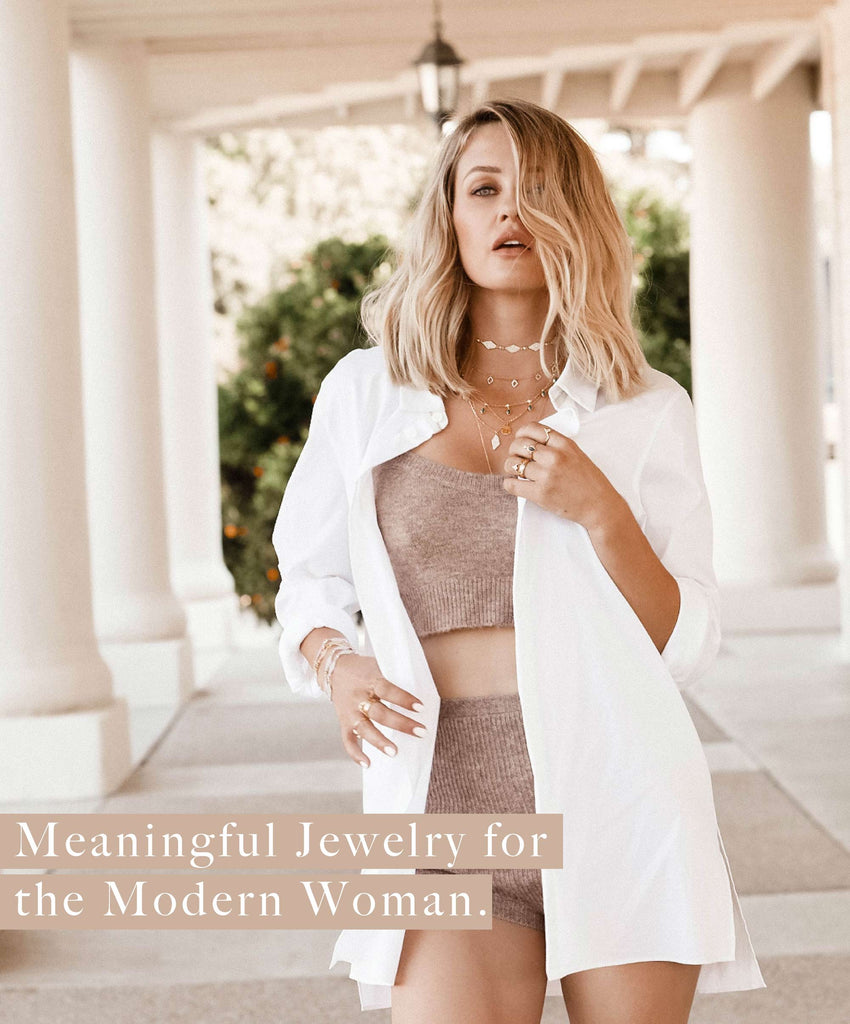 Hi,
Thank you for joining the AC Tribe!
As a result of the COVID-19 pandemic, our world has slowed to an unprecedented pace and I have had ample time to reflect on my life and what is important to me. My family, friends and my jewelry brand are my top priorities and I want to share more of my personal life with you, our amazing ACJ supporters.
 To give you a little history about Ambyr Childers Jewelry, I started my namesake jewelry line with a desire to create timeless pieces that inspire and empower those who wear them. My great grandmother taught me that jewelry holds an invaluable truth and can be worn as a talisman to empower a woman's strength in her femininity. Learning the stories behind each treasured relic sparked the desire to embrace my heritage and the ancient symbols that surround it and translate that into beautiful jewelry pieces. Jewelry is forever, it is something that can be passed down and cherished from generation to generation, and that was something that really felt special to me, especially thinking about my daughters. 
I decided to use my name to help people recognize the brand, and I'm hoping that by sharing so much of my personal story in the form of my jewelry, it will help people relate to the pieces and the brand. I wear this jewelry every single day and it truly provides the comfort and strength I need in the madness that comes from being a mom, business owner, entrepreneur, partner and now at-home-school teacher! If the jewelry can help other people find their strength, and look good doing it, then it has served its purpose.  
 I look forward to sharing my blog posts with all of you and giving you the inside scoop on all things Ambyr, jewelry, fashion, lifestyle, entertainment and more!  
 Love,
Ambyr