Ambyr's Go-To Holiday Cocktails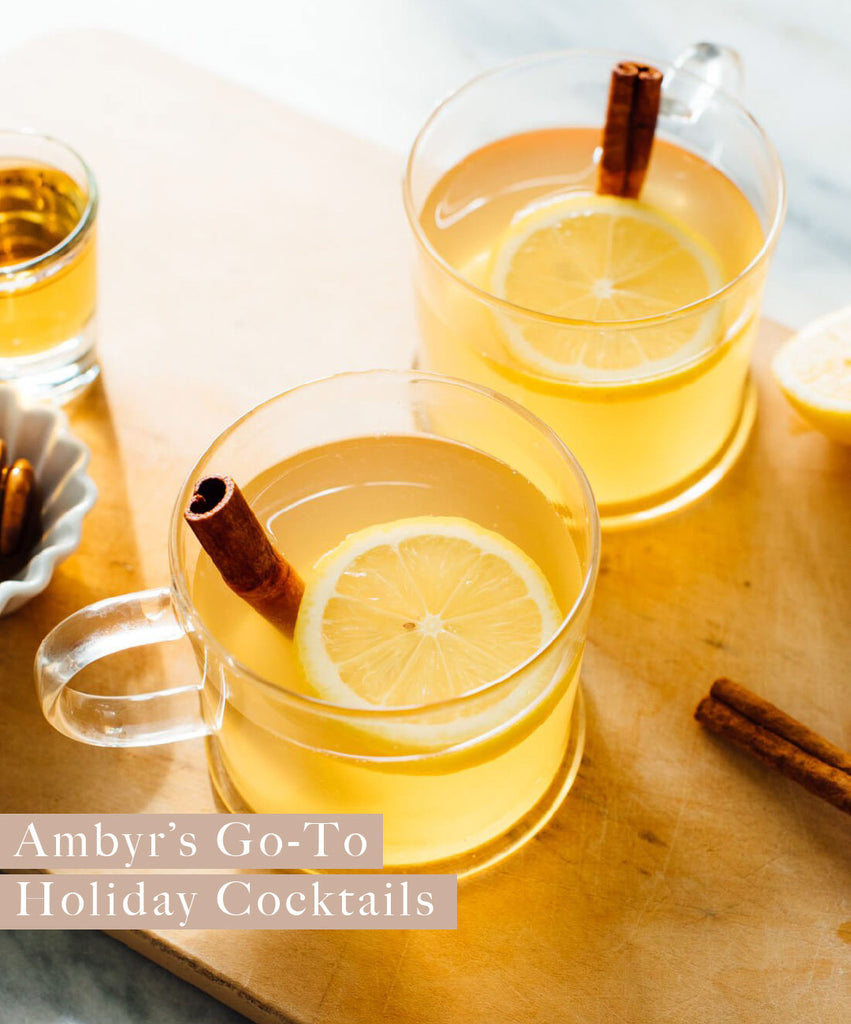 Hi everyone!
Happy December! I could not be more excited for the holidays and for the end of this insane year. This week I am sharing a couple winter cocktails that are keeping me warm (and sane) during these last few weeks of 2020. Hope you enjoy and please drink responsibly.
Classic Hot Toddy Recipe:
 Ingredients:
Boiling water, as needed
1 ½ ounces whiskey
2 teaspoons light honey, such as acacia, or maple syrup
2 teaspoons lemon juice, to taste
1 (3-inch) lemon peel
 Cinnamon stick and whole star anise, to garnish (optional)
Instructions:
In a teapot or saucepan, bring the water to a simmer. Pour about 1 cup of hot water into cup
Add the whiskey, 2 teaspoons honey and 2 teaspoons lemon juice. Stir until the honey has disappeared into the hot water.
Garnish with lemon round and cinnamon stick (if using) and Enjoy!
And my other favorite....
Spiked Coffee:
 Ingredients:
Coffee liqueur (recommended: Kahlua)
Coffee
Milk and sugar to preference
 Instructions:
Add one part Kahlua and fill up with freshly brewed hot coffee
Serve in a coffee cup, add milk and sugar to your preference. 
Of course, you'll need to get that perfect insta shot of you holding your holiday drink in front of a fire or tree, rings glistening on your hand. Check out some of my favorite ACJ rings that are currently 25% off.
Love,